02.11.2021
Text Author
:
Оксана Моргунова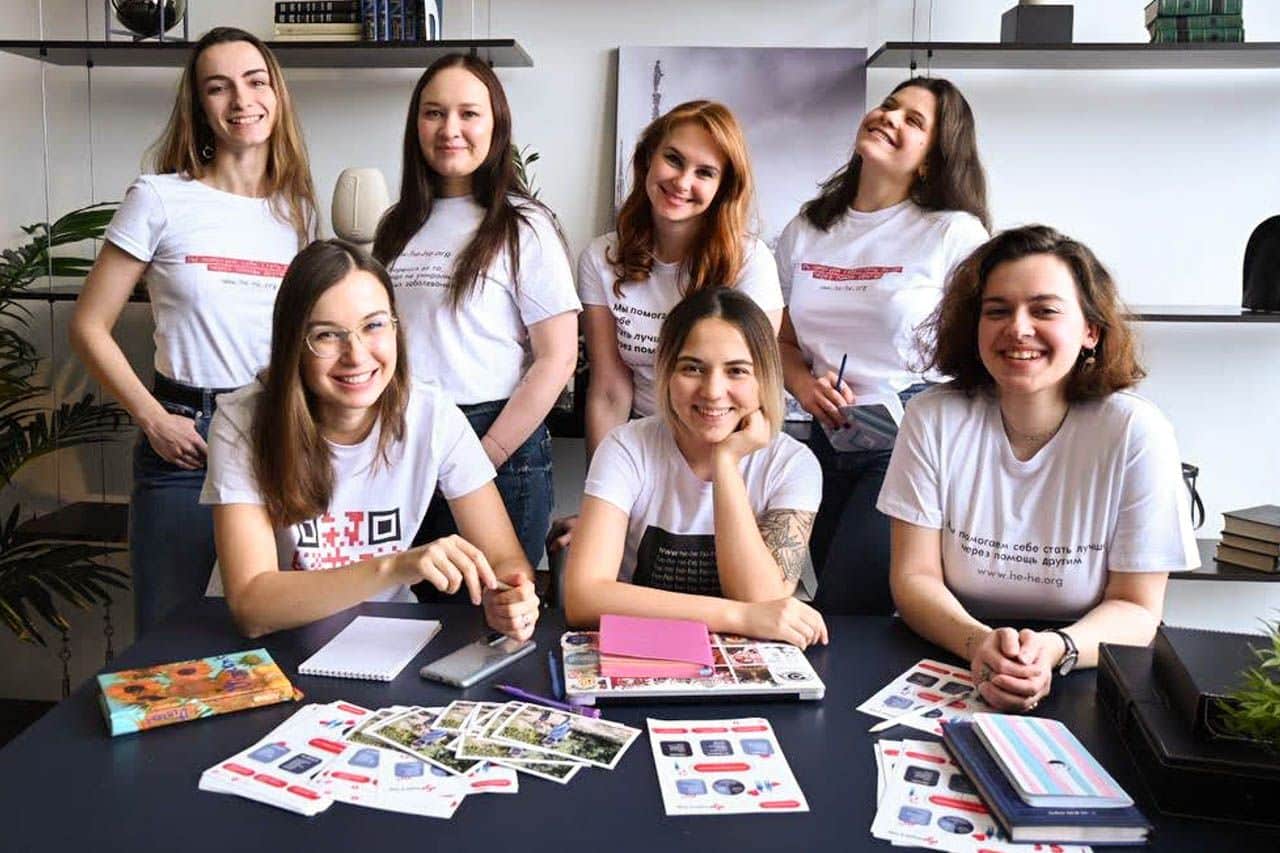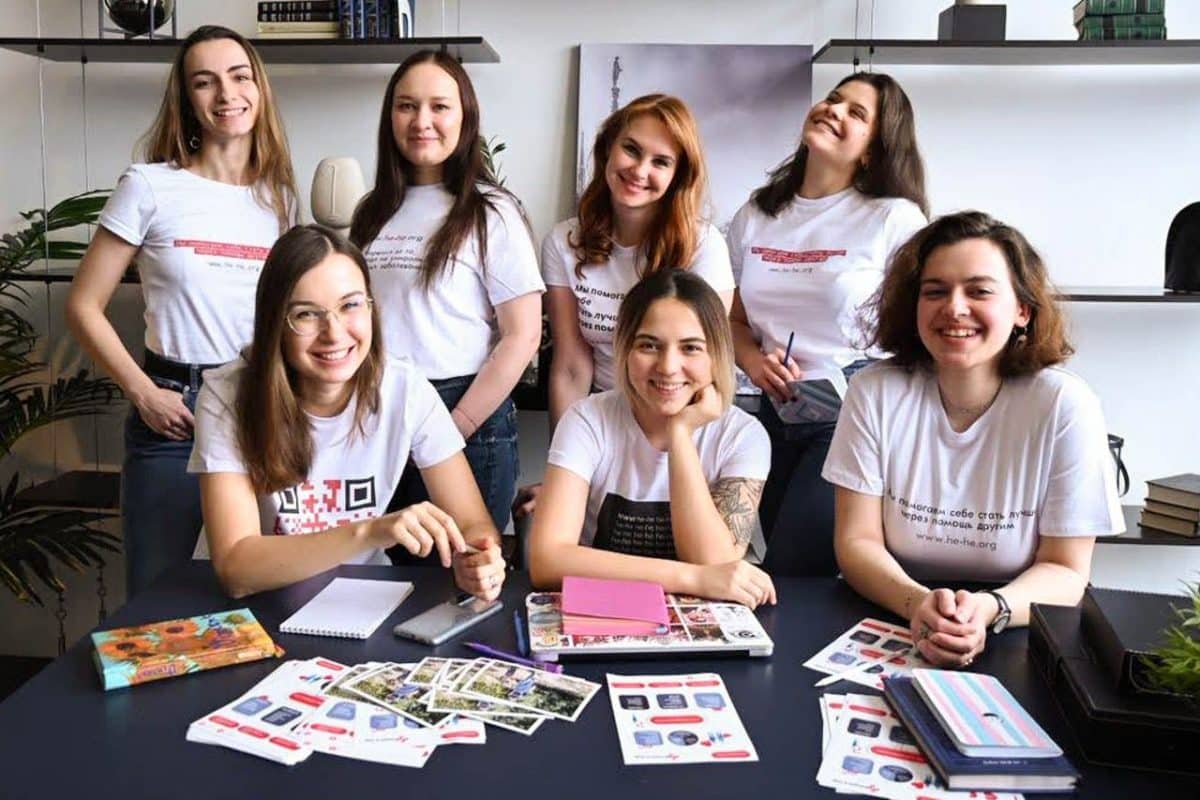 When I open the clinic, fifteen people are already inside. Waiting. They look so nice sitting there, smiling, their baskets full of avocados or pastries – to thank us. «Thank you for saving Dad" "The blood pressure is fine, may God give you health," "He's as good as new – he would have died without you."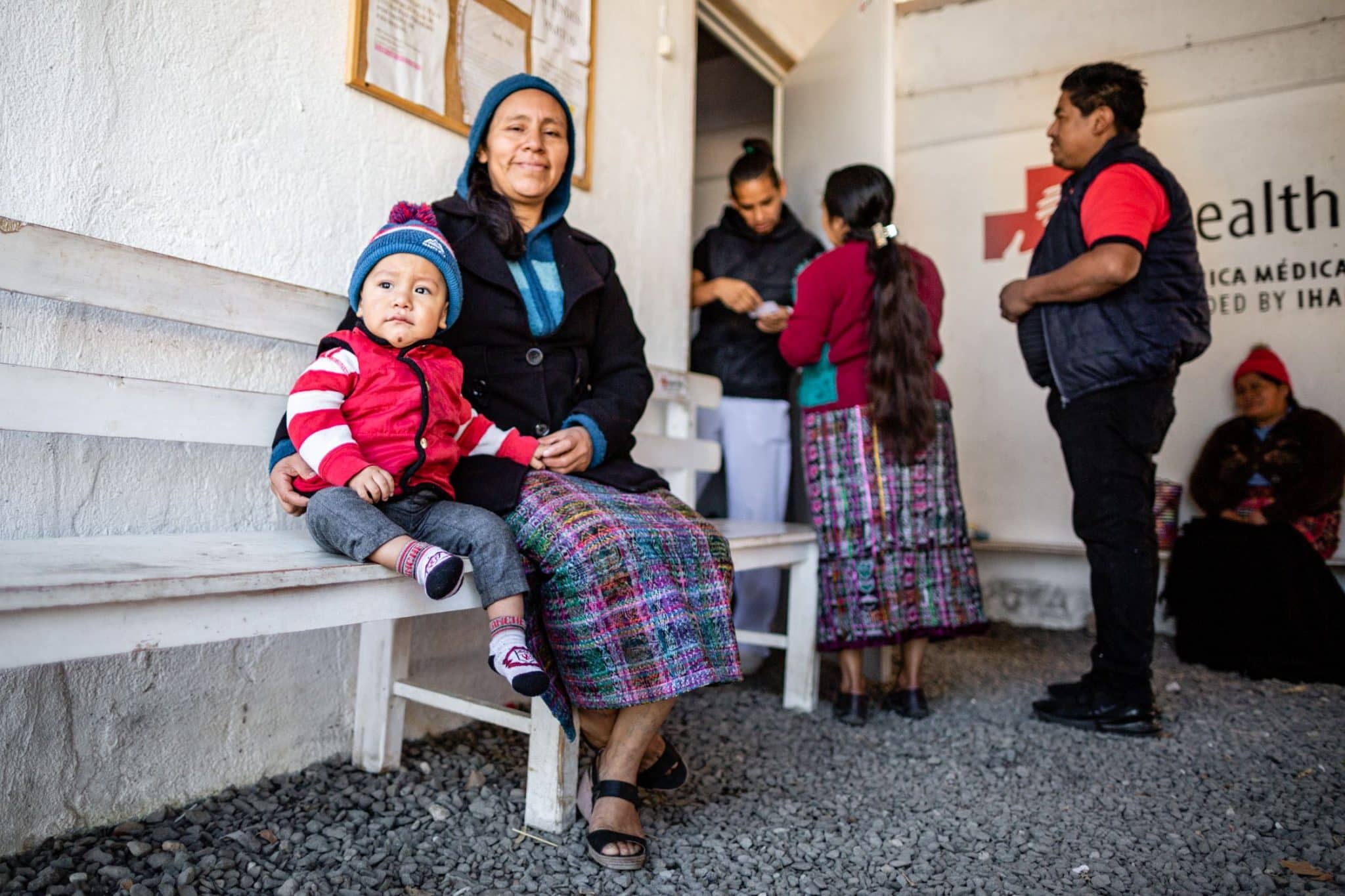 Sometimes I think of myself and the other volunteers as astronauts – you are a hero, everyone knows and respects you, but if someone hadn't built your rocket, hadn't put in the right screw, or hadn't sewn your suit, how would you fly to space?
The clinic is the tip of the iceberg. The patients do not see what is underwater; the work of fundraisers, grantwriters, recruiters, Spanish teachers, PR, SMM, copywriters, translators, financiers, analysts, strategists, and of course, the architects and workers who build the clinic! Health & Help has more than 50 online volunteers (as well as five permanent employees). Without their work, none of us would be here.
Here is my story: I found out about the clinic a few years ago after seeing a social media post. Something drew me in so I followed the page and started reading. It is hard to remember what that first post said – there is a whole team of copywriters who work on texts for Health & Help – but without it, I might not be here.
"If you do not tell people about charity work, no one will find out about it. That means you will have no one to help. If you do not convey your message in an interesting way, people will not understand why they should participate.This is why we write about the project on social media through heartfelt human stories, helpful posts, and interesting articles. The better we are at this, the more people engage with us and the more donations we receive. And that means we can help more patients." — Evgenia Dolina, head of Health & Help's copywriting department.
I finished university and started working at a clinic. After six months, I realized I wanted more – a new experience in a different country. I decided to apply. A week later, I got a call from recruiter Sasha Litkens, went through several interviews, and was in touch with her constantly as I prepared for the trip.
"Right now I am in charge of the HR department: I find new volunteers, conduct interviews, work on strategy and development for the Health & Help brand, and build effective business practices for managing the team. My work also includes identifying medium-term strategic goals with the project's leaders." — Alexandra Litkens, head of the HR department at Health & Help.
However, I had a problem – the Health & Help clinic is located in Latin America, and at that point, I did not know any Spanish. That's how I met the project's language instructor, Tanya Malkova. I studied with her for about a year, using methods she developed herself – we listened to audio recordings of patient appointments at the clinic, learned local words and phrases. Even now that I have joined the project, the lessons continue, and thanks to Tanya, I am confident in my B1-level Spanish.
"Health & Help's Spanish language program does rigorous tutoring with volunteers to prepare them for work at the clinic. Our speaking course was carefully developed specifically for the given project, it accounts for a wide variety of situations that may arise when engaging with patients or locals. There are four of us in my department, and we get help from several native speakers in Nicaragua and Guatemala, who give speaking lessons to the volunteers." — Tatiana Malkova, creator of the Health & Help Spanish language school.
When I told my parents I was going to Latin America, they were, to put it lightly, worried. Again, social media helped me out – I had my parents follow Health & Help on Instagram, and we would watch the volunteers' and organizers' live-streams together. They even wrote to Vika Valikova (editor's note: one of the project's founders), we watched countless videos about the clinic on Youtube, and read news articles until my parents calmed down a bit. Anya Plotnitskaya, thank you for this.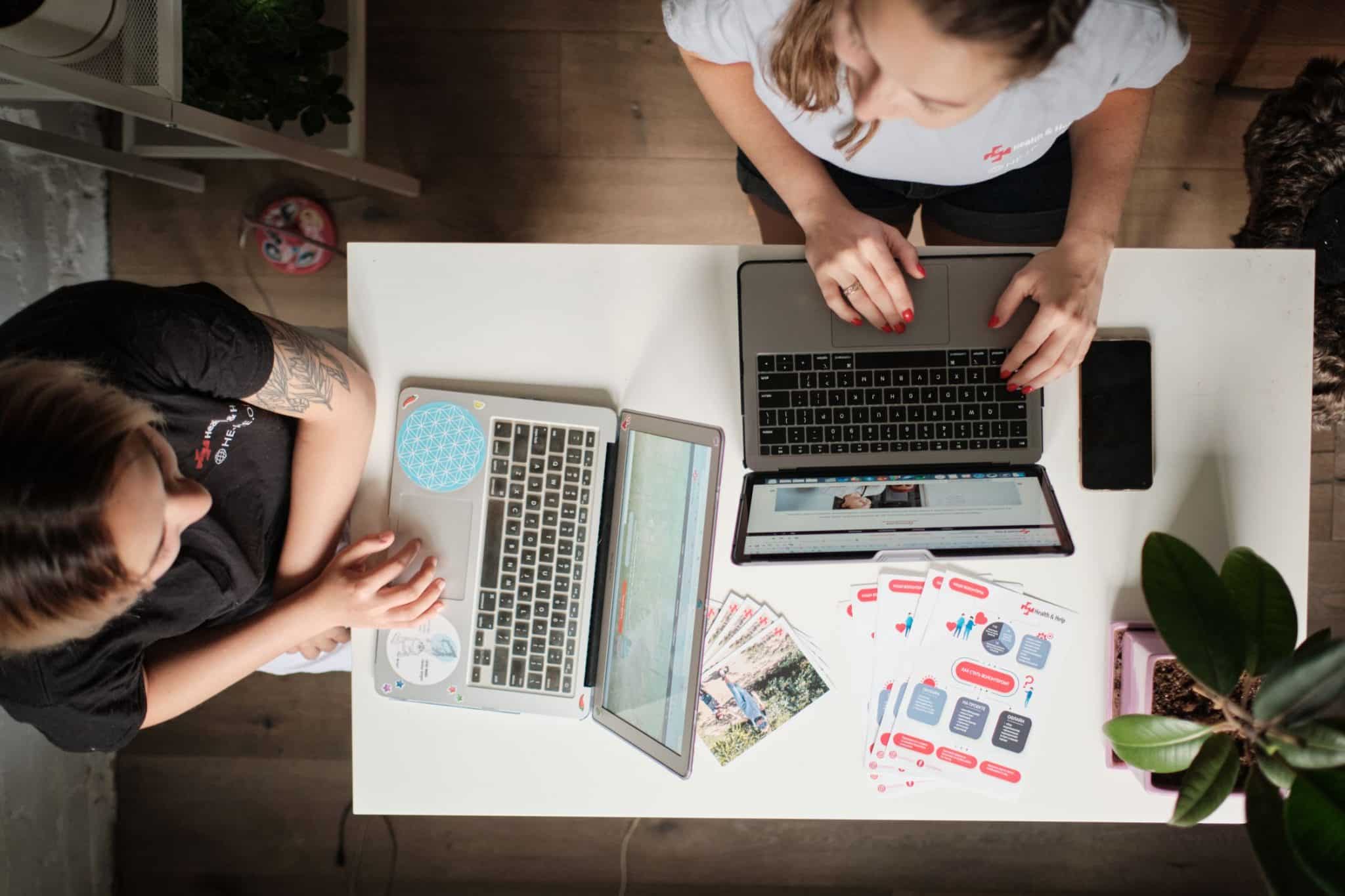 "We try to talk about what happens at the clinic, show the volunteers' daily life, we host livestreams with current and former volunteers, describe the different stages of preparation, and try to reassure people about any fears they may have before coming to our project. I want people to see our social media and feel that they are right here, a handshake away, instead of 20000 km. I have been to the clinic twice and traveled around Central America, so it is easy and fun for me to talk about how things work there." — Anna Plotnitskaya, head of Health & Help's SMM department.
Finally, a ticket, suitcase, plane, and here I am! Before leaving, I was given supporting letters to show at customs and instructions on getting to the clinic. Everything is in Spanish, of course. If Oscar Segura had not translated all of these papers, it would have been much harder for me to find my way around once I was in the country.
"We translate any written materials we use into English and Spanish, including the website, job postings and tests for volunteers, as well as documents for grants, letters to various people, and legal documents.
I know that my translations help find new doctors who will work at the clinic; I know my translations allow the project to receive grants to give children toothbrushes and toothpaste; I know my translations aid in finding new donors, with whose help we purchase insulin and other medicine for our clinic. Do I need any other reasons to help?" — Oscar Segura, volunteer translator at Heath & Help
Thanks to all of these people, we are here. We cure, consult, and distribute medicine. Our pharmacy is our pride and joy – we have the most necessary medicine right here. Most importantly, we give it out for free, even if patients cannot afford to pay (donations in exchange for treatment and medicine are always voluntary). We purchase medicine using the money collected by our fundraising and finance department, headed by Lena Zelenevskaya.
"The fundraising and finance department is a team that can predict the future. We collect detailed data about everything happening with the project, convert this into numbers, and using this analysis, plan ahead and calculate key indicators the entire team relies on. This is an endless process, since the situation around us is constantly changing. We must be prepared for anything, so we always have several versions of potential budgets ready." — Elena Zelenevskaya, head of the finance and analytics department at Health & Help.
Occasionally, Health & Help wins grants covering a specific area of our work or a need of the clinic. This helps us out a lot. All thanks to Katya Seltikova, who looks for grants with the team.
"There are many different types of grants, from funds to purchase medicine and technology to money for building roads. Grants allow us to make our organization's work more stable, since a grant is, first and foremost, a specific amount for a specific timeframe. That means we can be sure that we will have funds for a specific part of our budget, and can better plan our work." — Ekaterina Seltikova, grantwriter.
A good strategy is necessary for the project to thrive and develop, for the clinic to always have medicine, and for us to have food. Masha Koshkina and her department set long term goals and tasks for the project's future.
"The strategy department helps the team set and meet goals for Health & Help's development. For example, this year we improved our system of keeping track of incoming funds and spending, which has made it easier for the team to plan the clinic's work, purchase medicine, and provide for the project's volunteers. By improving the functioning of these internal mechanisms, the team can spend more time doing what's important – saving our patients from treatable diseases!" — Maria Koshkina, head of the strategy department at Health & Help.
Of course, I cannot list every volunteer who works online at Health & Help, or we would be here all day. This mega-team was put together by Karina Basharova and Vika Valikova. Yes, these girls built this clinic along with other volunteers. Today, they take care of PR, and thanks to them, you are reading this article on our website.
"I think to make any project or crazy idea a reality, like building a clinic in Latin America, at the beginning of the journey, you need two people: a talented problem solver and an effective manager. Vika and I had this creative cohesion – she is a great storyteller and can inspire people to do great things, while I know how to organize all of this correctly.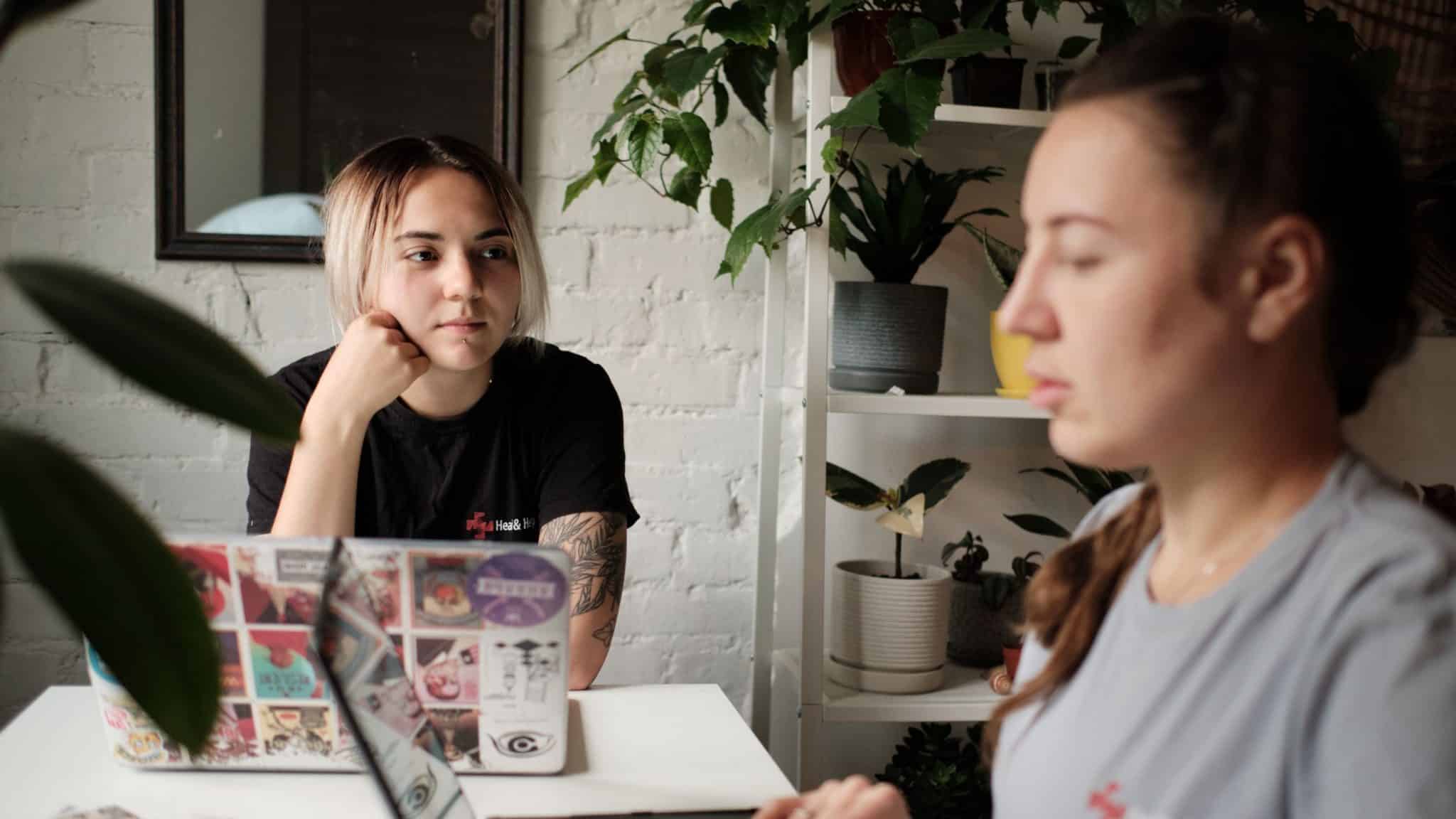 At some point, we stopped working together so closely and left PR – we had other things to worry about. There were documents to take care of, volunteers to prepare for the trip, donors to communicate with, etc. We were doing everything all at once and it became very hard and nearly impossible for two people to lead a project that was starting to gain traction. Periodically, Vika and I had to go back to PR, otherwise we would have simply run out of money to run the clinics, and volunteers would stop sending in applications. 'If you aren't online, then you don't exist,' – we found this to be true. I knew things could not go on like this, and decided to form an online team. It became a lot easier, now we can turn off our phones for the night and know that someone else on the team has our backs. Meanwhile, Vika and I are back in PR and continue doing what we started and what we are best at – inspiring people to do good." — Karina Basharova, head of the PR department and one of the founders of Health & Help.

Here they are, the invisible heroes – our online team. While they write, translate, negotiate, teach, search for grants, and create strategies, we give shots, insert IVs, bandage, stitch, and cure. Together, we make this world a tiny bit better.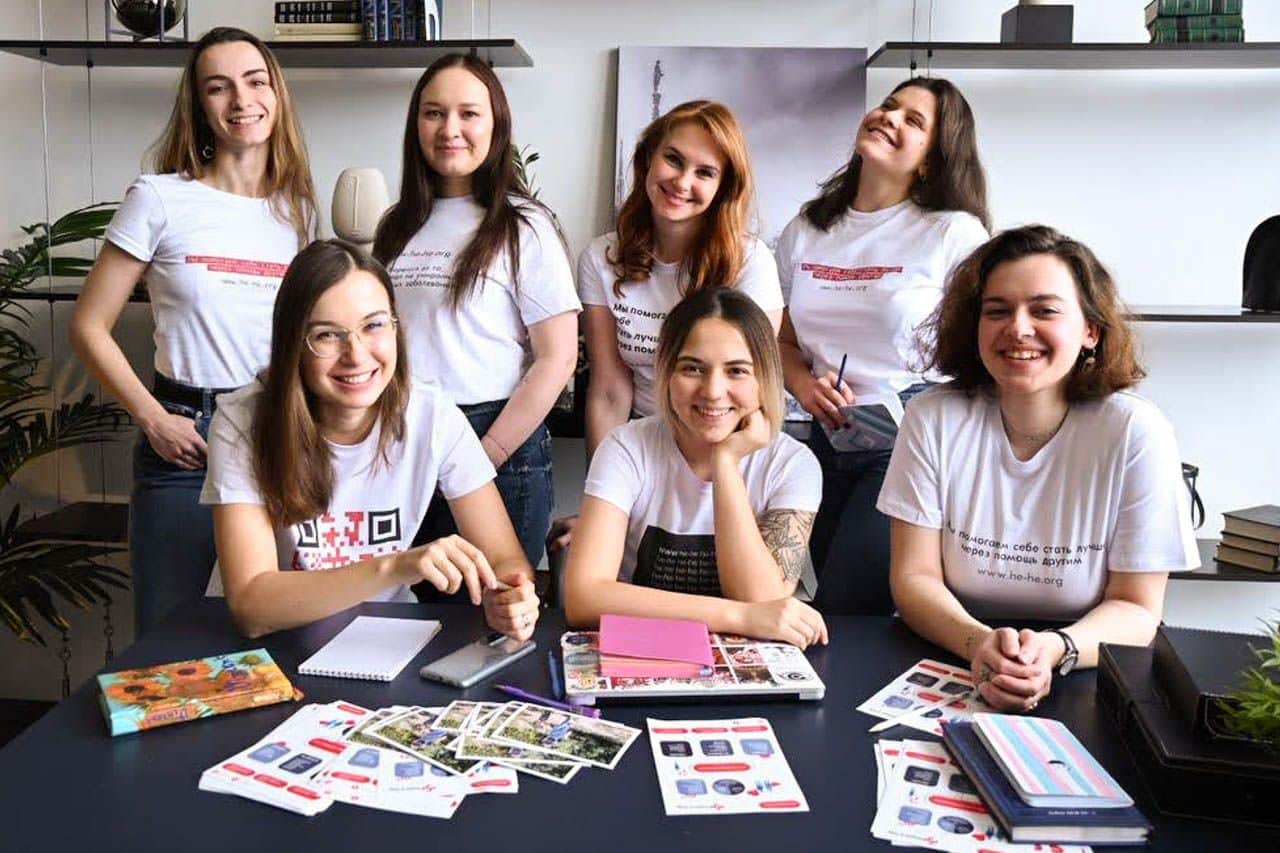 …No, that's not avocado, it's mango! He brought a whole box – we saw his wife through labor the day before yesterday. Online guys, I wish we could give each of you a box like this. After all, we did this together with you!