Here at Health & Help we believe anyone can help those in need and make the world a better place, even if you lack experience or don't have a medical degree yet. We are happy to have medical students join our program and work under the guidance of experienced doctors. Medical students at Health & Help are not afraid to take on responsibility and can find the inner strength to help the sick and frail on a 24/7 basis.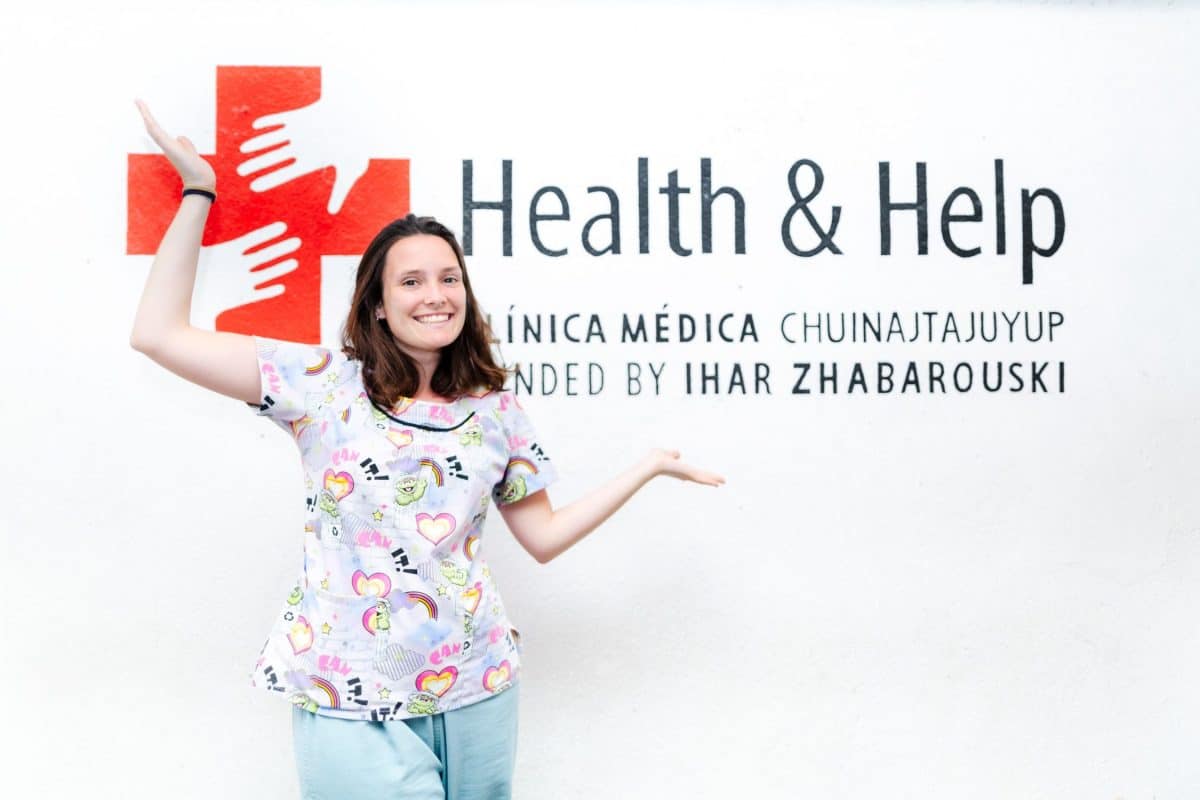 Country
:
Guatemala

,

Nicaragua
Program duration
:
Program Length: 1 week-1 month
Participation fee / volunteer fee
:
600 USD
Key benefits of the program:
gain new professional knowledge and skills
learn from experts from different countries
work with a diverse, international team
improve your foreign language skills
access to a large network of volunteers and professionals
immerse yourself in local culture
surf, trailrun, and enjoy other outdoor activities
make loads of new friends
We provide:
help with preparing for the trip
language lessons with a tutor
free lodging at the clinic
vegetarian meals
a certificate of participation in the volunteer program
letters of recommendation and gratitude to outstanding participants
Working conditions and responsibilities:
Strict compliance with project rules;
Work at the clinic from 8 a.m. to 4 p.m. Monday-Friday and 8 a.m. to 12 p.m. on Saturdays, with a 1 hour lunch break, as well as being on duty in the evening and on weekends according to schedule. Be prepared to respond to emergencies on a 24/7 basis;
Help the doctors and nurses attend to patients;
Keep track of medical documents, reports, and statistics;
Provide education to the local community on proper health practices (with a doctor or by yourself);
Help to clean the clinic, shared spaces, and rooms;
Assist cooking meals and shopping for groceries, basic household items, and medication.
Requirements:
Must be 18 years of age or older;
Required payment of a charitable donation of 600 USD (US dollars);
Spanish fluency at an A2 level or higher is highly encouraged (we provide Spanish tutoring in advance!). English level A2 is desirable;
Be willing to support the project through fundraising;
Able to drive a car with stick-shift is a plus;
Be willing to live and work far from large cities, with bad internet connectivity, at a small rural clinic with a diverse, international team;
Support the core values and mission of Health & Help.